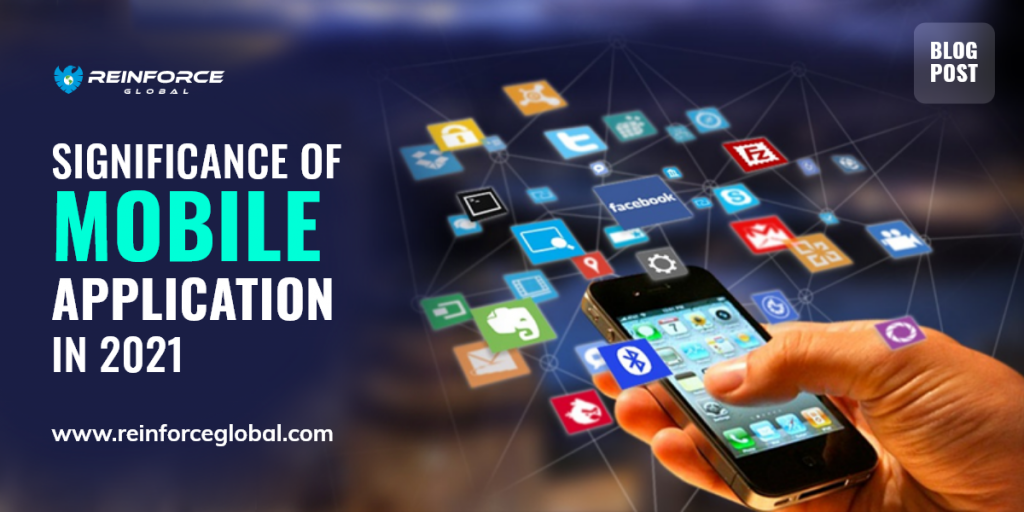 Significance of Mobile Application in 2021
As we all are trying to adjust with our new normal, the importance of digital transformation has become obvious. We have seen the significant change that consumer behavior has forced organizations across all verticals to revaluate their business models since the beginning of the pandemic. During the global lockdown, some marketers have recognized the opportunity to shift and provide additional value to their users while it has bought a lot of uncertainty to many businesses. The mobile-first companies that have captured the attention of an increasingly mobile society are kicking the traditional enterprise out of the competition. The truth of the matter is having a mobile presence has become vital to survival
However, finding success in the mobile market is not a difficult task. Breaking into the mobile process requires detailed research, extensive planning, and unbeatable dedication. To step in into the mobile market you need a partner who can make an extraordinary application for your business and can make a digital transformation of your business.
Here are a few tips for choosing the right mobile company to launch the application
– Competency and Industry Experience:
Check the core competency of the company. Look for the answers of
Are they skillful enough to build your kind of app?
Does app development is their main forte etc
– Portfolio:
Check the website of the company. If their website is not up to the mark they will not be able to provide you the desired result. Also, check the client's testimonial and go through the portfolio. It will speak their skills, knowledge, and work ethics.
– Coding Standard: 
Coding standards help to ensure safety, security, and reliability. Make sure that they use the best app development frameworks for hybrid and native mobile applications.
– Better Communication:
Better communication encourage flawless and effective app development. Ensure every small detail related to the progress of your application is discussed and all your doubts have been cleared. Good communication will not only satisfy both parties but also ensure the timely delivery of the product.
– App Support and Maintenance: 
Problems and errors occur after launch also. Before finalizing an app development company checks if they provide app support and maintenance post-launch.
– Key Takeaway: 
We move forward in 2021, it is clear that mobile is a key to success. To win in this game where the majority of influential enterprise already has a mobile product in the market, the focus should be on how to provide more value to the customers by improving current product and application. These newfound opportunities have the potential to lead to greater success, reach business goals, cut the cost and get the leg up on the competition.
To be ahead in this mobile game choose Reinforce Global Solution as your app development partner. It is the leading IT development company with over 10 years of experience. We specialize in App development, UI/UX, and many other services related to AI, Machine learning, and Dev Ops.