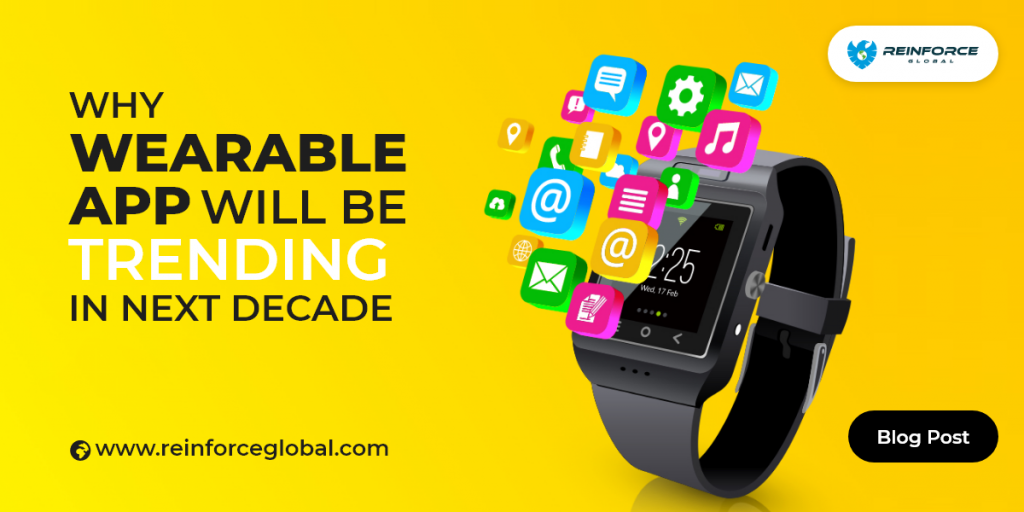 Why Wearable App Will Be Trending In Next Decade
In the last few years, technology has made rapid progress and make wearable apps or smartwatches reality. The mixture of necessity, innovation, and technology is wearable. The wearable app is a top choice of gadget lovers and ruling amongst the Gen y audiences.
The biggest gadget manufacturers are investing in wearable tech to develop the best wearable which can easily dominate the market.
If you are developing a wearable device application consider the following crucial factors –
1. Compatible Device:
One of the most important aspects of any wearable device is the apps that come with it. Since the device's size would be small, to cater to the user's comfort, there would be limitations on the number of apps that one can install on the device. Any wearable would come with few restrictions. Installing a lot of apps on the device would hamper its performance.
2. End-User Experience:
As a developer, you should prioritize providing an excellent user experience to the end-user. Since wearable app devices are pretty new in the market, there is a lot of improvement in how they are presented in the market and user experiences.
3. Features of the App:
The usability and the performance that standard apps provide cannot be achieved in Wearable Apps. There would be few restrictions that you, as a developer, will always face. Hence, it becomes crucial to decide which features are avoidable and which to include.
4. Ease Of Access:
It is necessary to remember that UX's crucial factor is that minimalistic design is always preferable. This is because a simple yet effective design allows users to access apps quickly.
5. Usability Testing:
The beta-testing of any app is one of the most integral parts of the development cycle. This is because testing helps the developer find out how well the app works for the end-user.
6. Faster Access:
As a developer, the main goal of you should be to give the users comfort and keep the apps user-friendly. Also, the needs of their target audience should be considered while designing the features of the app.
Conclusion: 
Wearable applications and tech have offered some great benefits to the user like availability, accessibility, health monitoring, etc. Innovation in wearable tech is still evolving hence if you are developing wearable tech app find someone like Reinforce Global who has experience and expertise in the wearable tech niche.