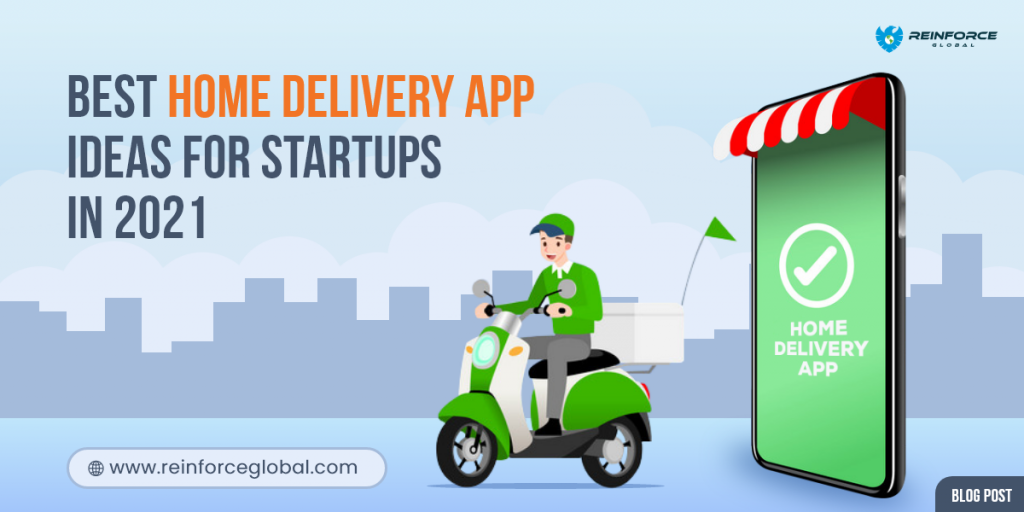 Best Home Delivery App Ideas For Startups In 2021
You don't need numbers to prove that the usage of smartphones has increased multifold in the last decade or so. We all are witnesses to this exponential growth. With the increase in usage of smartphones, the usage of mobile apps has also increased. Every consumer now wants to have all kinds of services at their fingertips, as a result of which home delivery apps have become very popular.
If you are a business owner or planning to launch a startup and looking for some home delivery app ideas, then in this article we are going to discuss some home delivery ideas:
1. Beauty Service Apps –The beauty care industry is expected to grow in the coming years and reach $716.6 billion at the end of 2025. The young generation is very particular about their skin and looks. The pandemic has made a lot of brands move online to sell their products. Professionals like hairstylists are also moving online.
Consumer behavior is changing very fast and most of them are comfortable in booking services online. Even though there are existing players in this niche, the market is very big and you can still get success if you can improvise on this idea.
2. Grocery Apps –Since in most families now both partners are working and no one has time to go out two or three times in a week to purchase groceries and vegetables. Just like other things, consumers want to have the products delivered at their doorsteps just with a tap of a few buttons.
If you are a startup, you can look to create an app that will deliver groceries to customers. There are some existing players so if you can come up with an idea to differentiate your business model from others, this niche has a lot to offer to businesses who invest in it.
3. eLearning App –Before the pandemic, most people questioned the effectiveness of taking courses online. However, the pandemic has shown – eLearning is possible and how! The whole generation of students has experienced eLearning during the pandemic time. They all are now ready to take more courses if offered.
As a startup, you should explore this idea and try and create an eLearning app that will help students to learn new things online in a unique way. Since learning is a never-ending process, if you can create programs or courses for adults, everyone is your potential customer.
4. Health and Fitness – Just like beauty, the new generation is crazy about health and fitness. The current generation loves to keep track of calories consumed every day, calories burned, the number of steps taken, and so on. A lot of people now even take fitness classes online and consult fitness experts. If you can create something attractive in this niche, you can find a lot of users for your app.
Above, we have just mentioned a few ideas, you will have to do your research and choose an idea as per your interest area. Other ideas that are estimated to be in demand are:
Home delivery App for Plant Delivery
Home delivery App for Flower Delivery
Home delivery App for Medicine Delivery
Home delivery App for Fuel Delivery
Home delivery App for Finding Housekeepers
No matter what your idea is, the success also depends highly on the type of app and the user-experience it has to offer! However, one thing is final: Home delivery apps are here to stay for a long time!